Welcome to Dundarave Dental Clinic!.
We are committed to changing lives by creating beautiful smiles. Your smile is your first impression; it is a strong tool in communication, and it shows the world who you are. We believe that by providing excellent cosmetic dentistry in a fun and welcoming environment, we can help you to gain confidence! Our focus is on a commitment to excellence in microscope-enhanced cosmetic, implant, and general dentistry. We love to have fun in the office, enjoying our time with patients while making them feel comfortable as we create gorgeous smiles. You'll find upon walking through our doors that we are dedicated to giving you the very best in dental treatment.
Dr. Seddon and Dr. Dhillon's clinical team have spent countless hours with the best dentists and organizations throughout the world, studying in many places including France, Italy, and Brazil.
You'll soon discover that our entire office is committed to philanthropy; throughout the year, we volunteer and fundraise for a multitude of organizations: Canadian Cancer Society, MS Society of BC, Kindness in Action, Team for Kids, Give Back a Smile, and BCDA Community Dental Day.
Our goal is to provide:
The latest in dental technology
Advanced skills and expertise honed through continuing education
Solid long-term patient relationships
Delivery of individualized, comprehensive care
Friendly patient education
Conservative, aesthetic dental treatment
If you are interested in a complimentary smile analysis, feel free to contact our office to book a time that is convenient for you. Our wonderful receptionist Jean will be happy to assist you.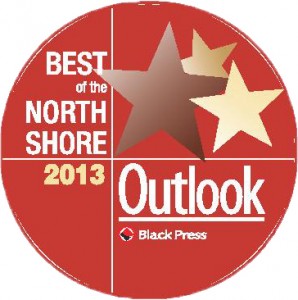 Click here to see why Dr. Seddon is the Best Cosmetic Dentist in North and West Vancouver. Dr. Seddon, Dr. Dhillon and their team continue to provide the utmost care and standard of excellence to patients.  With intense training, seminars and continuing education courses all year long, Dr. Seddon and Dr. Dhillon are committed to ensuring the best quality care for your teeth!
Dundarave Dental Clinic welcomes Dr. Tina Dhillon
Dear Friends,
Over the last 8 years you have entrusted me to look after you and your family's dental health. Today I would like to ask you for your continued trust as I introduce Dr. Tina Dhillon to Dundarave Dental as she will be a vital part of this practice going forward.
I have entrusted Dr. Tina to assist me in continuing our office's wonderful relationship with you. Dr. Tina has over nine years of experience with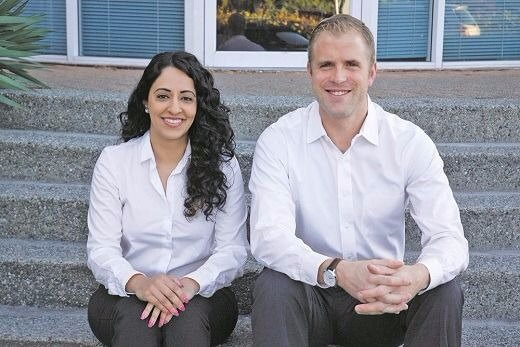 outstanding credentials. Not only is Dr. Tina exceptionally talented and capable, she is genuinely concerned with delivering the absolute best care to her patients.
Dr. Tina is an American trained dentist who graduated with honors from Boston University and practiced in several cities across the US, most recently in Santa Barbara, California, before returning home to Vancouver. Dr. Tina was born and raised on Vancouver Island and now lives in Vancouver with her young daughter and husband.
Dr. Tina takes great interest in maintaining and utilizing the most advanced techniques and technology in her every day practice. Over the past few years, Dr. Tina has had the opportunity to explore specific interests and gain invaluable experience in implant dentistry, CAD/CAM restorative dentistry, cosmetic and aesthetic dentistry.
Dr. Tina and I will continue to practice with our current team of amazing professional staff: Jean, Chris,  Mya, Shabnam, and our newest CDA, Karen. You will continue to be greeted by familiar friendly faces.
Rest assured, you are in the very best of hands and will continue to receive the highest quality, expertise and personalized service with both Dr. Tina and me.
We want to both personally thank you for your continued trust and confidence.
Sincerely yours,
Dr. Nick Seddon