Social Responsibility
Dr. Seddon and Dr. Dhillon are strong believers in giving back to the community. As such, their team donates a great deal of their time and expertise to charitable causes.
The Multiple Sclerosis Society of Canada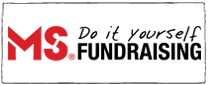 On August 16th of 2014, Taryn swam for 12 hours to raise money for the MS society of Canada.  The whole team supported Taryn in her journey, whether by donating or offering to volunteer at the swim!  We were so excited to be able to help out with such a great cause and we are so proud of Taryn!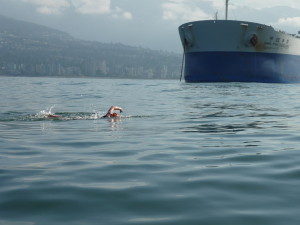 Children with Hair Loss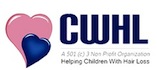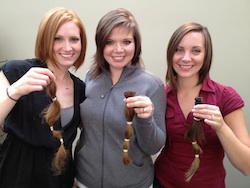 On Friday, August 23, 2013, Jessica, Taryn and Mya cut off their hair for charity. They donated their hair to Children With Hair Loss as Jessica had a family member who struggled with cancer and who wasn't able to afford a nice wig along with her cancer treatments. Taryn and Mya volunteered to cut their hair once Jessica told them about this. Absolute Spa at Park Royal staff did an excellent job with the new haircuts. You can read our blog post for more information.
Give Back a Smile 


The Give Back a Smile program is an initiative from the American Academy of Cosmetic Dentistry that helps victims of domestic violence. Member Dentists donate their time and skills to restore the smiles of victims of intimate partner violence.  Restorative and cosmetic dentistry services are provided to qualified survivors of domestic violence at no cost. Dr. Seddon is very proud to be a member dentist of this laudable program.
Cancer Research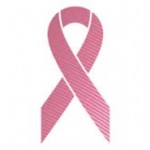 As well as using the VELscope (Non-Invasive Oral Cancer Screening) in our clinic, Dr. Seddon, Dr. Dhillon and their staff are strong believers in the value of cancer research. All fees collected from VELscope examinations are donated to charities that support cancer research.
Kindness in Action


Is an organization that provides dental health sercives in the developing world.  Every year, they send groupls of volunteers to developing nations to provide much needed dental care.  Each trip brings dental care to approximately 500 people in a community where this will often be the only care they receive all year.  Kindness in Action focuses on the individual pain relief and long term community based preventative solutions.
Dr. Seddon was very excited as he went to Peru in March 2012.  He was part of a team providing care for the local community.
Camp Goodtimes


Is a program designed for children and teens with cancer and their families.  Participants enjoy a unique medically supervised week of summer activities at no cost.  Dr Seddon is extremely proud to have volunteered as a camp counselor at this amazing camp.
Fundraisers
Dr. Seddon also enjoys giving his time to other worthy causes by participating in various other fundraising activities.  To date he has participated in numerous fundraisers for many different causes:
* The Ride to Conquer Cancer – This is a two day bike ride from Vancouver to Seattle. Participants raise money that will fund cancer research through the BC Cancer Foundation.
* Kayak for a Cure – is a fundraiser for InspireHealth, a foundation that supports cancer patients through an integrated approach combining nutrition, exercise, and emotional and spiritual wellbeing with standard cancer treatments.
* The Underwear Affair – This 10K run is a fundraiser for the BC Cancer Foundation that raises funds to fight cancers below the waist such as ovarian, cervical, prostate, and colorectal cancers.
*  City Chase Vancouver – is an urban adventure race which supports the charity Right to Play.  This international humanitarian organization promotes the health and well-being of children in disadvantaged areas of the world through sport and play programs.
* The Marathon of Sport – is a day of sport and fundraising for the Special Olympics. Participants raise funds to support the Special Olympic Foundation and spend the day competing alonside the athletes.
* Movember – fundraiser held every November in which men grow moustaches in order to show support, increase awareness and raise money for Prostate Cancer Canada.