Invisalign Clear Braces in North Vancouver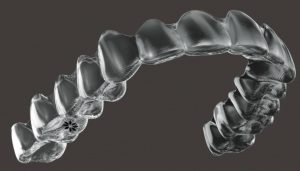 Dr. Seddon and Dr. Dhillon have been Invisalign Preferred Providers since they started treating patients with Invisalign. This means that he has worked on many different cases at all levels of difficulty including combined cosmetic treatment, surgery, and, various other types of advanced orthodontic procedures in North Vancouver.
What is Invisalign?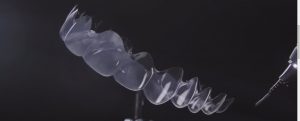 Invisalign is the virtually invisible way to dramatically and gently move your teeth and improve your smile. If you want the smile you know you should have, but can't stand the thought of traditional metal braces, Invisalign may be for you. With a series of clear, removable plastic aligners, the Invisalign system straightens your teeth to give you the smile you've always wanted.
The Benefits of Invisalign
The Invisalign system offers a number of advantages over the unsightly metal braces of traditional orthodontic treatments.
Virtually invisible – Being made of clear plastic, the aligners are almost unnoticeable. People may not even be able to tell you're wearing them. The aligners are also smooth and comfortable and won't irritate your cheeks and gums like metal braces.
Removable – Invisalign aligners are completely removable allowing you to take them out at mealtime to eat all of the foods you enjoy right now. The removable retainers also allow you to brush and floss as you normally would. And even though they are practically invisible, you always have the option to pop them out for special occasions.
More control – With Invisalign, the exact movements of each individual tooth over the course of treatment can be planned and plotted. Every tooth can be shifted and turned to its desired final position.
Less time spent at the dentist – By avoiding all of the tightening and adjusting that comes with traditional metal braces, you'll spend less time sitting in the dentist's chair and more time doing what you want to be doing.
Virtual results – With the treatment planning that comes with Invisalign, you'll be able to see the virtual results of your treatment before they happen.
Improved oral hygiene – Invisalign leads to an overall improvement in oral health. The removable trays make brushing and flossing easier and less time-consuming than with metal braces. Improved oral hygiene also leads to better health overall.
How Invisalign Braces Work
The first step is a free consultation to determine whether or not Invisalign is the best possible treatment for you. Next, scans of your teeth are taken with our cutting-edge iTero scanning system. Dr. Seddon and Dr. Dhillon use this information and Invisalign's ClinCheck software to create a personalized treatment plan that maps out the step by step movements of each individual tooth. With this software, you will also have a preview of what your teeth will look like after treatment is completed before you even start. After that, you will receive your first set of clear, custom-made, BPA-free plastic aligners. Once you have your first set of aligners, we are happy to offer you a complimentary tooth whitening as well. After about two weeks, you will move up to your second set of aligners. You will continue to graduate from one set of aligners to the next every two weeks or so; we recommend check-up visits approximately every six weeks to ensure that your teeth are moving into place in line with your treatment plan. On average, treatment from first aligner to beautiful smile lasts around 7-12 months for most patients.